Sonu Gowda, a fashion designer with a BSc in Fashion Designing and Boutique Management, is the creative force behind the fashion brand "SOURA." His journey from childhood dreams to becoming a successful fashion designer is nothing short of inspiring.
From a young age, Sonu aspired to be a fashion designer. However, like many pursuing their dreams, he faced His fair share of competition rejection and criticism. But Sonu's determination, coupled with His commitment to sustainability and ethical fashion, fueled His journey towards success.
Sonu Gowda's talent and dedication have not gone unnoticed. He has been honored with several awards, including the "Best Designer of the Year 2022" by Bollywood actress Amisha Patel in Mumbai. Additionally, he received the "Most Promising Designer Award" from Bollywood's style icon, Malaika Arora, in Pune. These accolades stand as a testament to His exceptional work in the fashion industry.
In His quest for excellence, Sonu also received the "Next-Gen Designer Award" from the BGS Institute of Fashion in Bangalore. His relentless pursuit of creating better and more innovative designs, along with His drive to compete with His own creations, keeps His motivated.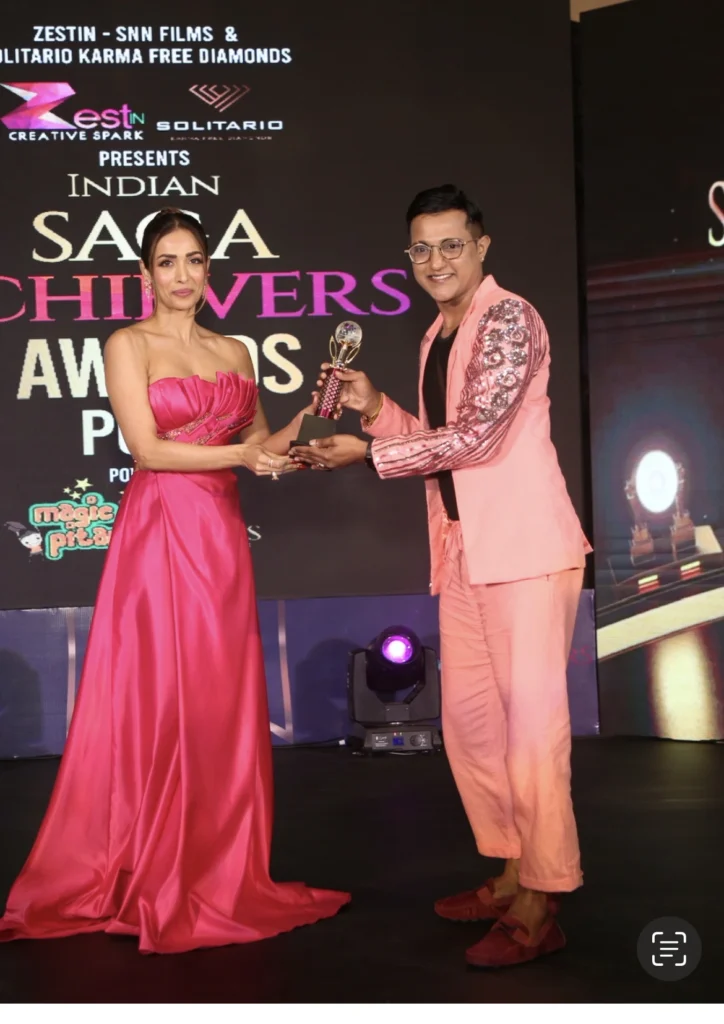 Sonu Gowda's ultimate goal is to build a globally renowned fashion brand, and he is well on His way to achieving this dream. His fashion brand "SOURA" reflects His commitment to sustainability and His dedication to creating designs that are not only stylish but also ethical.
You can explore His work and connect with Sonu Gowda through His website sourafashions.com and His Instagram profile @soura_by_sonu_g. For inquiries and collaborations, you can reach His at info@sourafashions.com.
Sonu Gowda's journey in the world of fashion is a testament to the power of dreams, determination, and the pursuit of excellence in the creative realm. His dedication to sustainable and ethical fashion sets His apart as a promising and accomplihed fashion designer.
Explore the Website — Sonu Gowda