Founded by Shilpi Aggarwal and Amit Garg, Shamit Holidays is a burgeoning name in the travel industry. With a focus on curating personalized travel experiences, the company has quickly gained recognition for its dedication to customer satisfaction and its commitment to delivering memorable trips tailored to individual preferences.
Shilpi Aggarwal, armed with a degree in BCom Honours,CS Plus software engineer diploma possesses a keen eye for identifying the best hotels and flights, making her a valuable asset in the travel industry. Encouraged by her husband Amit Garg who holds Btech and MBA with 100% scholarship in both, the couple decided to translate Shilpi's talents and their shared love for travel into a business venture that could help others embark on smooth and unforgettable journeys.
What sets Shamit Holidays apart is their ethos of creating travel experiences that cater to the unique needs and interests of each client. Whether it's a romantic escape, a family getaway, or a solo adventure, Shilpi and Amit are dedicated to planning and booking trips that fulfill dreams. Their extensive range of tour packages spans from luxurious beach vacations in the Maldives to exhilarating desert safaris in Dubai, as well as immersive cultural explorations in destinations like Indonesia, Thailand, Canada, USA, and the UK.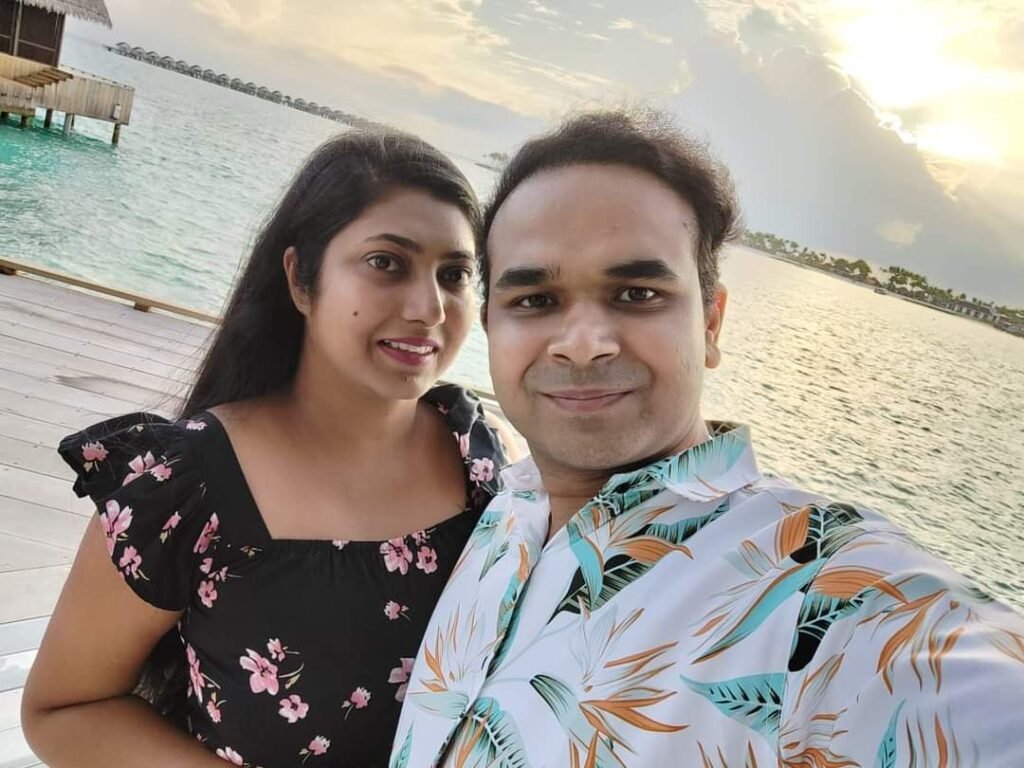 The duo's commitment to quality is evident through their partnerships with trusted local providers in each destination. This not only ensures a memorable journey but also guarantees safety and seamless organization. Clients who book tours with Shamit Holidays receive personalized attention from travel experts who understand the nuances of creating a truly exceptional travel experience.
Shilpi and Amit's journey into the travel business was inspired by their own adventures. They embarked on a 90-day car trip across western India, stayed in Goa for an extended 40-day period, explored the idyllic Maldives, and immersed themselves in the vibrant culture of Bali for 23 days. Additionally, their honeymoon took them to the picturesque shores of Phuket, and they've explored destinations like Kolkata and the scenic Himachal Uttarakhand region.
The company's journey, though relatively young, has been remarkable. Within just two months, they've managed to convert over 20 clients, generating a business of more than 15 lakh. Their success story serves as a testament to their passion, expertise, and dedication to crafting outstanding travel experiences.
While Shamit Holidays has encountered little adversity thus far, Shilpi and Amit approach any potential challenges with open arms, ready to overcome obstacles that may come their way. Their unwavering commitment to customer satisfaction and their willingness to adapt and learn will likely carry them through any future challenges.
In a world where personalized attention and unique experiences are highly sought after, Shamit Holidays has positioned itself as a go-to company for travelers looking to embark on journeys that go beyond the ordinary. With Shilpi Aggarwal's exceptional skills and Amit Garg's unwavering support, the future looks bright for this dynamic duo as they continue to turn travel dreams into reality.
Click To View Website — Shamit Holiday
Click To View Website — Shamit Holiday