Dr. Sneha Kamble's transformative work extends beyond the clinic's walls.
In the dynamic landscape of healthcare and wellness, the SnehVedic Ayurvedic & Cosmetology Clinic and its visionary founder, Dr. Snehata Kamble.
Since last 4 years, has successfully treated many patients with Ayurvedic Panchkarmas, who were previously advised Surgery for Joint pain/Arthritis, Sciatica, Spondylitis etc. She has also treated patients with P.C.O.D., Infertility. thyroid hormonal imbalance and lifestyle disorders.
She has done BAMS in Ayurveda and is a Topper in IEBDAC International education board department of aesthetics and Cosmetology with a decade's expertise in treating Cosmetic problems like Acne, Pigmentation, Wrinkles, Anti- ageing treatments, Sun-damaged skin and all Hair problems including sudden Hairfall, Thinning of Hair, Dandruff etc.
The inception of SnehVedic Clinic marked a significant turning point in the field of Ayurvedic cosmetology. Dr. Sneha Kamble, a trailblazing figure, recognized the potential to bridge the gap between traditional Ayurvedic principles and contemporary cosmetology practices. Her mission was clear: to provide comprehensive, holistic solutions that cater to the diverse needs of individuals seeking beauty enhancement and overall wellness.
Dr. Snehata is a pioneer in "Ayurvedic Cosmetology" by blending the ancient Ayurvedic knowledge of medicines & Rasakalpas with the present advanced Cosmetology Machines.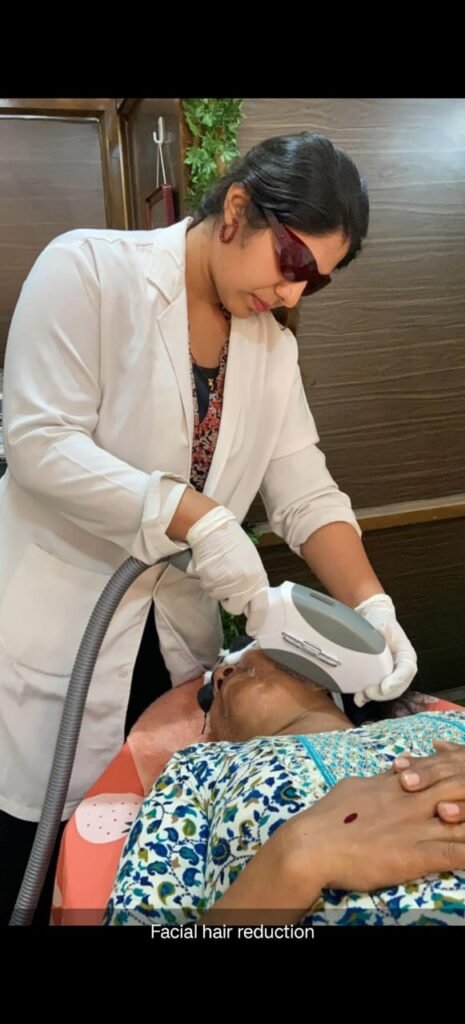 We adopt the Panchkarma treatment that Detoxifies the body, helps in fighting many diseases and cures joint problems, Spondylosis and even Sciatica problems, reveals Dr Snehata. This treatment ranges from 7 to 21 days ranging from severity of the problem with an Dr. Snehata. extremely high success rate.
Snehvedic also offers Cosmetic Treatments for all skin related issues like acne, ageing signs, pigmentation using Ayurvedic Medicines and adopting latest technique of machines like Hydrafacial, LASERS, Mesotherapy and Derma treatments. "We treat lot of college students and working professionals who have the fascination to look beautiful. We have successfully treated Models and actresses for uneven skin tone, acne, open pores, fine lines and wrinkles.
We also provide online consultation through our website and the medicines & our cosmetic products are directly couriered to our patients," she mentioned.
"There is growing need within girls desiring cosmetic treatments before their marriage or those needing long lasting treatments for special events," she added. Snehvedic Ayurvedic & Cosmetology is now even picking up amongst patients of European countries, Dubai, U.S.A. online through www.snehvedic.com (Appointments on +919136632212).
Website — SnehVedic