In the world of sound engineering and music education, one name stands out as a trailblazer and an inspiration – Shaiphali Saxena. Hailing from India, she has left an indelible mark on the industry, breaking barriers and achieving remarkable feats that have garnered recognition and accolades both nationally and internationally.
Shaiphali Saxena's journey into the realm of sound engineering and music education is a testament to her determination and resilience. Despite facing health challenges, including migraines and epilepsy, she embarked on a path that would not only transform her life but also impact countless others. With the recommendation of medical professionals, she delved into the world of musical classes, which marked the beginning of her profound connection with music.
Her educational journey reads like a chronicle of dedication and passion. She pursued her studies at esteemed institutions, including the Ed KMMC Chennai AR Rahman Foundation College, Rock School of London, and Trinity College of London. This diverse educational background equipped her with a comprehensive understanding of music theory, performance, and sound engineering techniques. It wasn't just a pursuit of knowledge; it was a voyage of self-discovery and empowerment.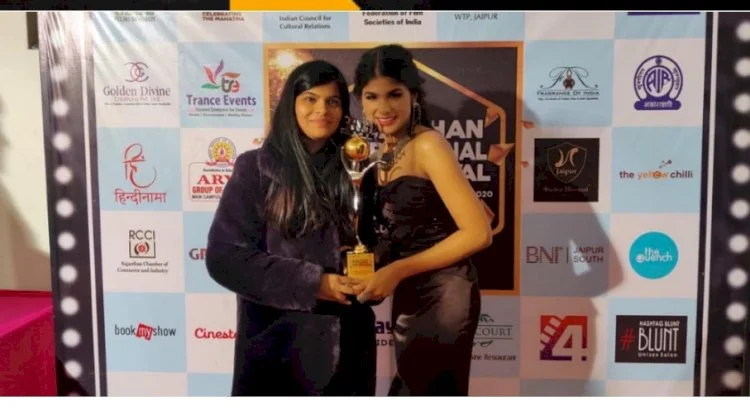 The hallmark of Shaiphali Saxena's career is her distinction as India's first female Apple certified sound engineer. This achievement not only shattered glass ceilings but also established her as a role model for aspiring sound engineers, particularly women entering the field. Her journey from overcoming health challenges to obtaining this certification exemplifies the power of determination and passion in the face of adversity.
Beyond her certifications, Shaiphali's contributions extend to the Angel Music Academy in Jaipur, Rajasthan. With 15 years of learning under her belt, she has dedicated a decade to teaching music at this esteemed institution. The academy, recognized as one of the top music schools in India, offers a comprehensive curriculum that includes opera training, sound engineering, and degree programs. Her involvement in nurturing the next generation of musicians reflects her commitment to passing on the torch of knowledge and fostering musical talent.
Shaiphali Saxena's impact reaches beyond individual accomplishments; it is a testament to the potential for personal growth and achievement within the realm of music and sound engineering. Her journey showcases the transformative power of music, which not only played a pivotal role in her life but also became the bridge that connected her aspirations with reality.
In conclusion, Shaiphali Saxena's journey is an inspiring narrative of triumph over challenges and the pursuit of excellence in the world of sound engineering and music education. Her achievements, including being India's first female Apple certified sound engineer and her instrumental role in the Angel Music Academy, showcase her dedication, passion, and resilience. As her story continues to inspire countless individuals, she stands as a beacon of hope for anyone aspiring to break boundaries and create a lasting impact in their chosen field.
Shaipali Saxena is a trailblazer, recognized at the Dada Saheb Phalke Film Festival, a finalist for the International Underground Paris Award, and honored with the Women Achiever Award. She's a standout on the Patrika 40 Under 40 list and among India's Top Business Leaders Under 40, showcasing her diverse talents and exceptional achievements.
Click To View Website — Shaiphali Saxena WorkMob
Click To View Website — Shaiphali Saxena ( The Tribal Box )