Rajah is a renowned magician and balloon twister offering captivating magic shows for kids and specialized balloon twisting services. With a decade of experience, he has been entertaining children all over India and abroad. His balloon twisting skills are exceptional, creating various characters like dogs, Spiderman, Barbie, and more, which leave kids in awe.

Rajah's journey began when he witnessed balloon twisting at a normal party in Singapore 12 years ago. The artistry and creativity fascinated him, inspiring him to learn and master the craft. However, back then, balloons and equipment were scarce in India, so he had to order them in bulk from Canada, facing custom issues and investing significant money in his passion.

Despite the challenges, Rajah's dedication and talent paved the way for his success. He earned recognition by showcasing his skills on television shows like Jagat Tales and India's Got Talent, earning praise from the audience and judges alike. His exceptional abilities led him to study at the prestigious ECOLE DE CIRQUE, a renowned international school of circus in France.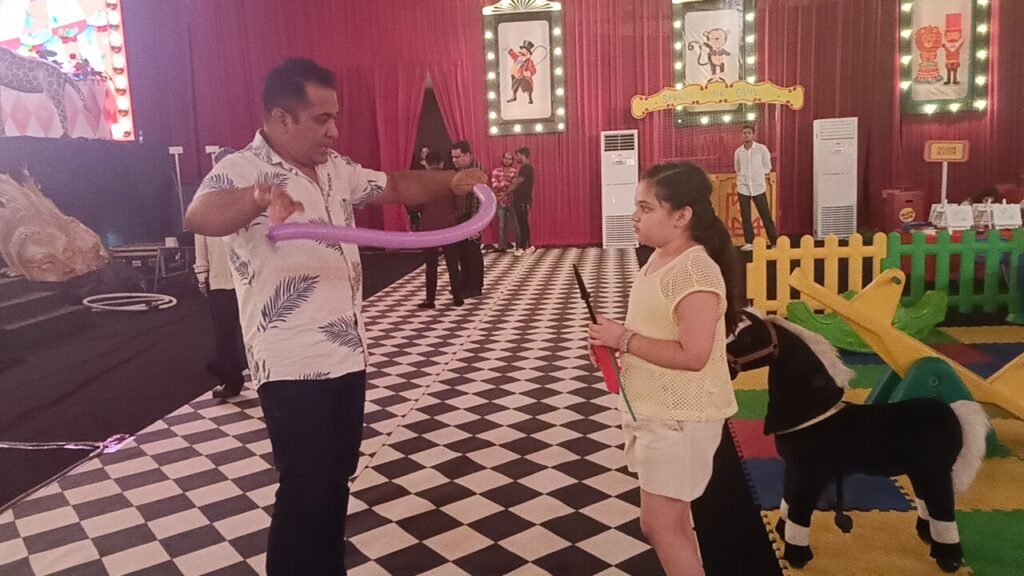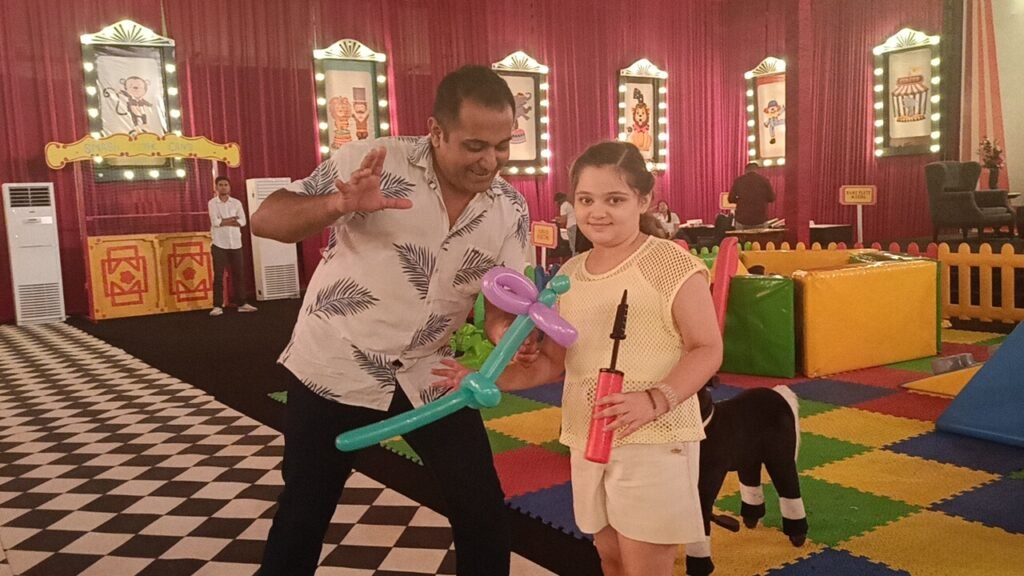 With his base in Chattarpur, Delhi, Rajah continues to provide enchanting magic shows and balloon twisting services, bringing joy to countless children's events and celebrations. His choice of using high-quality Quallatex brand balloons ensures the best experience for his young audience.

In conclusion, "Rajahkadabra" offers an enchanting and captivating experience through their magic shows designed especially for kids. With a unique blend of mesmerizing tricks, interactive performances, and a touch of wonder, these magic shows leave young audiences spellbound and filled with joy. The talented magician, Rajah, not only entertains the children but also instills a sense of curiosity and imagination within them.
Through the power of magic, "Rajahkadabra" creates unforgettable memories for children, sparking their interest in the world of illusion and inspiring their own creative potentials. Whether it's a birthday party, a school event, or any special occasion, "Rajahkadabra" delivers a magical spectacle that delights and amazes kids of all ages. Embrace the magic, and let Rajah transport you to a realm of wonder and excitement like never
before.
Instagram — https://www.instagram.com/p/CvK-5G-hF2Z/?igshid=MzRlODBiNWFlZA%3D%3D