In the face of adversity, there are those who rise to the occasion with unwavering determination and a heart full of compassion. Naveenta Ahuja, a postgraduate in English, exemplifies this spirit of resilience and empathy. At the tender age of 14, her zeal to serve society ignited, and little did she know that her passion would eventually lead her to found Nirvana NGO, a beacon of hope for special children in India.
Naveenta's journey with special children began as a personal one. The challenges posed by the Covid-19 pandemic exposed the vulnerabilities of various segments of society, including special children, who often found themselves overlooked and underserved. Struggling to find an appropriate platform for her own daughter with special needs, Naveenta recognized the need for a nurturing environment where these children could be recognized for their unique talents and abilities.
Nirvana NGO was born with a profound mission – to empower special children by providing them with an inclusive platform to showcase their talents and receive the recognition they rightfully deserved.
Central to Nirvana NGO's approach is organizing talent showcases tailored exclusively to the special children they serve. These events serve as powerful platforms for these children to express themselves fully, gaining appreciation and applause from a broader audience. The impact of such recognition cannot be overstated, as it fosters a sense of self-confidence and boosts their self-esteem.
Nirvana NGO sets itself apart by its unwavering commitment to holding talent showcases every month. This consistency ensures that the children have ongoing opportunities to grow, shine, and develop their talents continually. The regularity of these events also fosters a sense of routine and anticipation, instilling excitement and enthusiasm among the children and their families.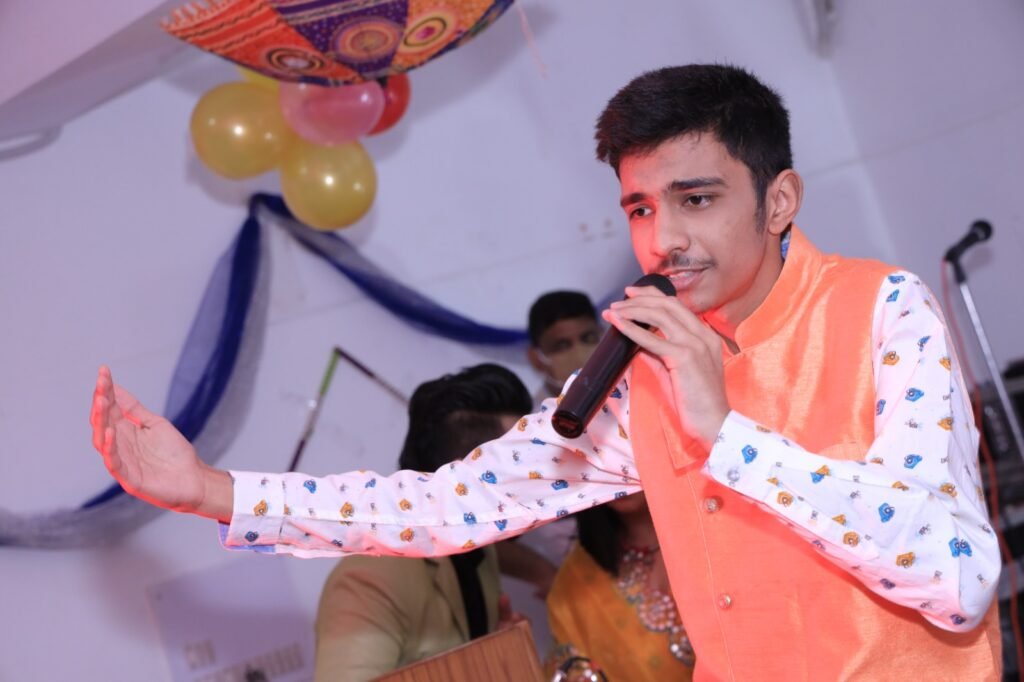 While the journey of Nirvana NGO has been filled with remarkable achievements, it has not been without its challenges. A significant obstacle is securing the necessary funding to organize these events and provide essential resources to the special children. The organization tackles this hurdle head-on, leveraging community support and reaching out to potential sponsors who share their vision.
Another crucial aspect is gaining acceptance within families and society as a whole. Many parents might initially hesitate to allow their special children to participate, unsure of the impact it could have on their child's emotional well-being. Nirvana NGO addresses these concerns through open communication and counseling, helping parents understand the profound benefits of their child's participation.
Beyond empowering the children, Nirvana NGO recognizes the importance of upskilling the confidence and morale of both the children and their parents. By fostering an inclusive and supportive environment, the organization creates a strong community that embraces the potential of these children and champions their growth.
In a short span of time, Nirvana NGO's impact has garnered widespread recognition and acclaim. The organization has received prestigious awards, such as the Humanitarian Award, Inspiring Indians Award, Pride of India Award, and Spirit of Humanity Award. These accolades not only validate the incredible work done by the NGO but also serve as a powerful call to action for society to rally behind their cause.
One of the most remarkable milestones achieved by Nirvana NGO is the establishment of India's first Inclusive Live BAND-CHORAL GIG, showcasing the exceptional abilities of special children on a national level. This event captured the hearts of many and underscored the immense potential that lies within each special child.
Nirvana NGO, founded by Naveenta Ahuja, stands as a testament to the transformative power of compassion and dedication. By providing a platform for special children to shine, the organization has touched countless lives, leaving a profound impact on the children, their families, and society at large. As Nirvana NGO continues to empower and uplift special children throughout India, their journey of hope and inclusion serves as an inspiration to us all.
Website — https://nirvanaworld.org