Dipanwita Basak, a 33-year-old product manager and Mrs. Karnataka, has captivated the hearts of many with her incredible fitness journey. Over the course of several years, she successfully shed 40 kg, transforming herself from an overweight individual to a fitness icon. Dipanwita's story is a testament to her unwavering dedication, resilience, and determination to overcome challenges and achieve her fitness goals.
Overcoming Sedentary Lifestyle and Unhealthy Eating Habits:
Dipanwita's weight gain was primarily a result of her sedentary lifestyle and unhealthy eating habits. Working in Mumbai and constantly being surrounded by office and social gatherings made it challenging for her to maintain a healthy lifestyle. This led her to reach a weight that was detrimental to her overall well-being.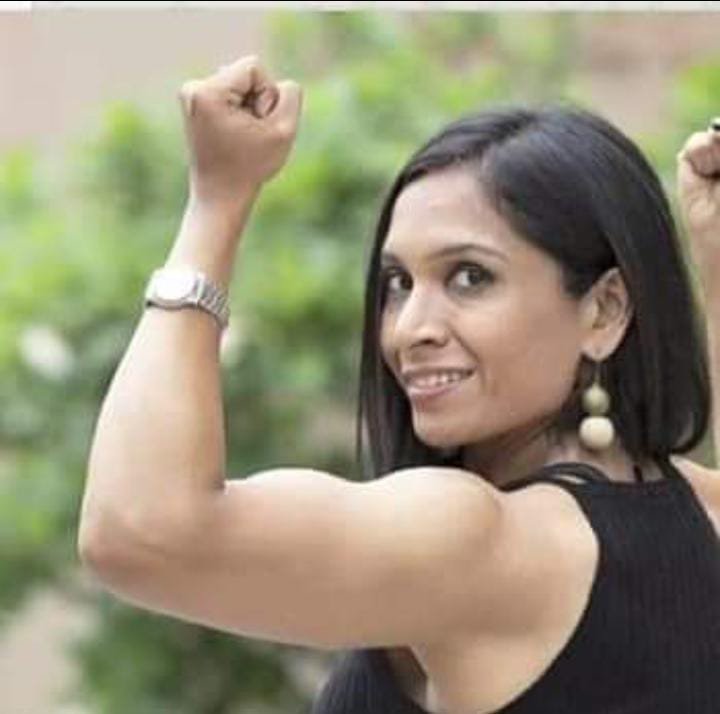 Embarking on a Fitness Journey:
Realizing the need for change, Dipanwita embarked on her fitness journey. She introduced regular exercise into her daily routine, focusing on sports fitness for a period of 8 years. Through consistent efforts and unwavering determination, she successfully shed the excess weight and achieved a healthier and fitter body.
Overcoming Setbacks:
During her journey, Dipanwita faced a significant setback when she experienced a ligament injury. However, this setback motivated her even further to prioritize her health and well-being. She took the necessary time to recover and sought guidance from certified nutritionists who helped her develop a balanced diet plan to complement her fitness regimen.
Utilizing Her Platform to Inspire:
Dipanwita's remarkable transformation caught the attention of many, and she eventually became Mrs. Karnataka, using her platform to inspire others and raise awareness about the importance of fitness and healthy living. Through videos and sharing her own experiences, she offered tips and guidance to those who sought to embark on their own transformational journeys.
Becoming a Certified Nutritionist:
Recognizing the significance of nutrition in achieving sustainable fitness goals, Dipanwita obtained certification as a nutritionist. Armed with her knowledge and personal experience, she now assists others by providing personalized meal plans and nutritional advice to support their fitness goals.
Inspiring Others and Spreading Awareness:
Dipanwita Basak's journey from being overweight to becoming a fitness icon is an embodiment of resilience and determination. Through her unwavering dedication, she not only transformed her own life but also inspired countless others to embark on their own fitness journeys. Dipanwita's story serves as a reminder that with perseverance and the right mindset, anyone can achieve their fitness goals and lead a healthier, more fulfilling life. Her advocacy for fitness and healthy living continues to make a positive impact on individuals seeking personal transformation.