In the dynamic world of startups and groundbreaking ideas, Sagar Kumar, an electronics and communication engineer, fearlessly stepped into unexplored territory. Driven by his entrepreneurial passion and a vision to address a gap in the market, he founded Kova Kingdom—a platform that has revolutionized the salon and grooming industry. This article dives into Sagar's entrepreneurial journey, the exceptional services provided by Kova Kingdom, the challenges overcome, and the remarkable achievements attained thus far.
Equipped with a degree in electronics and communication engineering from Maharaja Agrasen Institute of Technology, Sagar Kumar embarked on his professional career as a GNOC engineer at Huawei. However, his entrepreneurial aspirations never wavered. While fulfilling his day job responsibilities, Sagar's mind was constantly brimming with ideas and opportunities. Recognizing a significant gap in the market for a comprehensive platform catering to the salon and grooming industry, he set out to establish Kova Kingdom.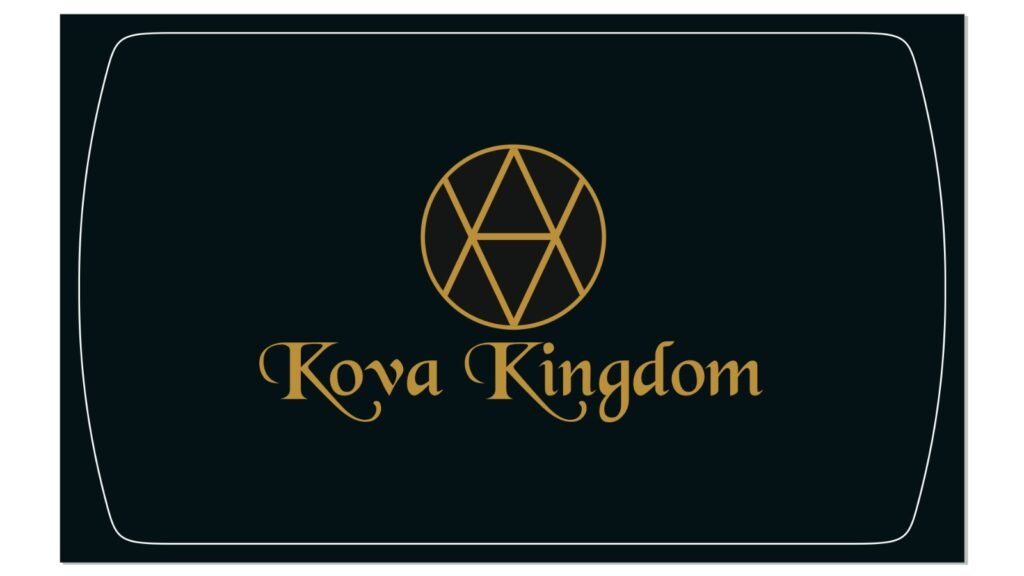 Motivated by his passion and armed with a clear vision, Sagar Kumar embarked on his entrepreneurial journey. Identifying the lack of a prominent platform for salon and grooming services, he envisioned creating an application that could aggregate all such establishments—thus giving birth to Kova Kingdom.
Kova Kingdom serves as a comprehensive one-stop platform for all salon-related needs. Subscribing to Kova enables customers to avail themselves of a remarkable 50% discount on their bills, revolutionizing the cost-efficiency of grooming services. The platform facilitates seamless appointment bookings, direct communication with salons, and hassle-free payments.
Joining Kova Kingdom is advantageous for both partners and customers alike. Salon owners gain a competitive edge by attracting new customers and enhancing brand visibility. Meanwhile, customers relish the direct cash benefits of paying only half the bill amount. Additionally, Kova Kingdom offers a referral program, empowering customers to earn enticing cashback rewards.
Sagar Kumar's entrepreneurial journey was not without its fair share of challenges. Initially, while juggling his day job, he faced the hurdle of establishing a legal company. Despite his determination, his previous employer restricted him from engaging in any other ventures. Undeterred, Sagar made the bold decision to leave his job and establish Kova Kingdom.
Another significant obstacle emerged when it came to reaching customers and building trust. Sagar realized that launching a mobile application and website was the most effective way to connect with potential users. However, budget constraints and development delays posed substantial challenges. Months elapsed before the application was finally completed.
Just as Sagar prepared for the launch, the Reserve Bank of India (RBI) introduced restrictions on onboarding new accounts for payment gateways, temporarily halting transactions on the application. In a moment of helplessness, Sagar discovered CC Avenue, a payment gateway that offered onboarding for a fee. Despite the unexpected cost, he embraced the challenge and invested in the payment gateway.
Throughout his entrepreneurial journey, Sagar Kumar has learned that planning constitutes only 20% of the equation, with execution representing the remaining 80%. Every obstacle encountered has been viewed as an opportunity for growth. One of Kova Kingdom's most significant achievements has been the satisfaction of its customers. Overcoming initial skepticism, salon owners have lauded the platform for its ability to add value to their businesses. With a vision of expanding globally, Sagar Kumar is confident that Kova Kingdom will continue to thrive and transcend borders.
Sagar Kumar's unwavering entrepreneurial spirit and determination have led to the creation of Kova Kingdom—a revolutionary platform in the salon and grooming industry. By offering cost-effective solutions, direct cash benefits, and unparalleled convenience, Kova Kingdom has disrupted the status quo, setting new standards of excellence in the industry. As the journey unfolds, Sagar Kumar's vision for Kova Kingdom extends beyond boundaries, promising a future of limitless growth and innovation.
MY WEBSITE – KOVAKINGDOM