Ami Joshi, a commerce graduate, MBA in Marketing, and PG in Corporate Communication, Advertising, and Branding, has found her true calling as a food blogger and recipe creator. Being working professional she is taking time out of it and giving attention to her passion With a love for cooking and a successful stint as a chocolatier, Ami has embarked on an exciting journey of sharing her culinary creations and food experiences with others. Despite facing obstacles and struggles along the way, she has emerged as a mentor to many and continues to inspire her followers with her passion for food. Let's delve deeper into Ami's story, her unique approach to food and recipe development, her travel experiences, and the challenges she faces as a food blogger.
Ami's journey as a food blogger began accidentally when she started writing Zomato reviews as a hobby. Unaware of Zomato's algorithm, she quickly rose to the 8th level on the platform, catching the attention of a restaurant that wanted to send her a complimentary meal. This unexpected event sparked her interest in blogging and influencer journeys. After brainstorming and researching the possibilities, Ami transformed her personal page into a creator page, officially starting her food blogging career on August 1st, 2019. Her initial following as a chocolatier helped her kickstart her growth, but it was during the lockdown that she truly flourished, networking with fellow bloggers, creating videos, and sharing her recipes with the world.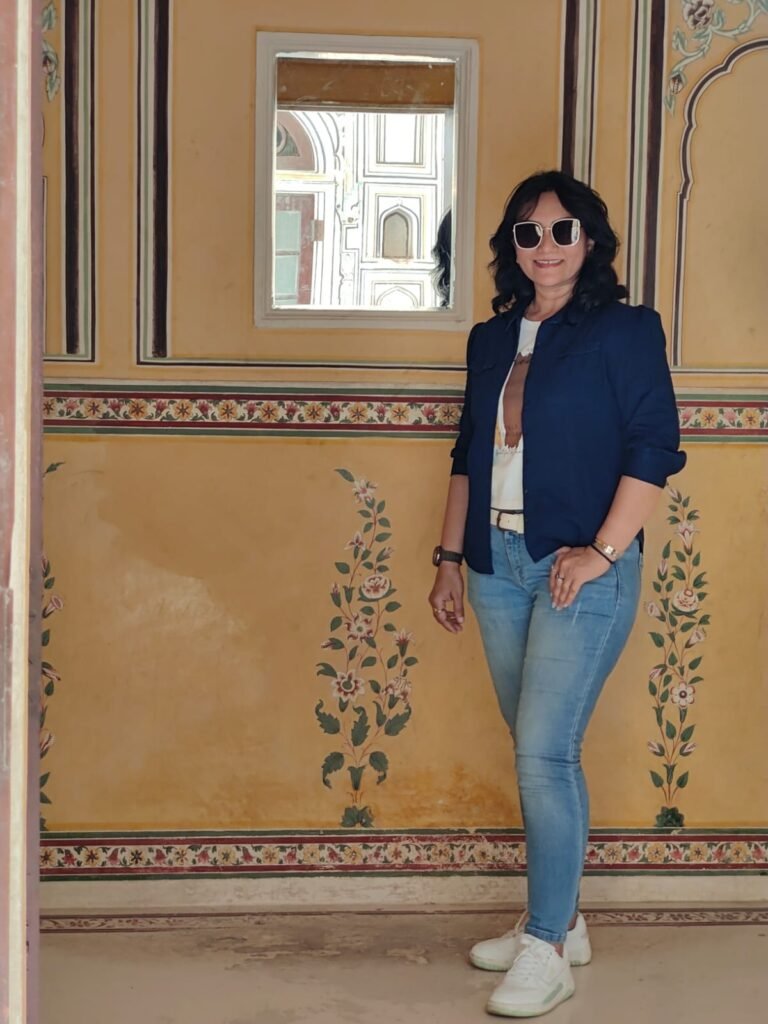 Ami's culinary style is characterized by her love for snacks and fusion cooking. She adds her personal touch to recipes, infusing them with a blend of different cuisines. Recognizing that cooking is a skill that everyone possesses, she celebrates the individuality and uniqueness of each cooking style. Through her recipes, she aims to inspire others to explore their creativity in the kitchen.
As a lifestyle and travel enthusiast, Ami seamlessly incorporates her passion for food into her travel experiences. Food becomes an integral part of her explorations, as she seeks out culinary destinations and local delicacies. She documents her journeys, creating informative videos about famous restaurants and street food across different cities. Additionally, she emphasizes the importance of maintaining wellness, grooming, and eating habits during her travels, ensuring that she looks and feels her best while experiencing different cuisines.
As a food blogger, Ami encounters various challenges, including negative comments on her recipes and demotivating feedback on her voiceovers. However, she has learned to ignore the negativity and focus on self-improvement. Ami acknowledges that not every day is perfect, but she stays organized and prepared with backup plans. To stay inspired and come up with fresh recipe ideas, she plans according to seasons, festivals, or special occasions.
Ami's advice for aspiring food bloggers is to give their hundred percent with dedication and thorough preparation. She encourages them to ignore negativity and focus on their own journey, reminding them that hard work always pays off.
Ami's approach to cooking and recipe creation is based on personal satisfaction. She tries trending recipes but only shares them with her audience if she feels genuinely satisfied with the results. Moreover, she recognizes that everyone has their own taste preferences and provides do's and don'ts in her recipes to accommodate different preferences.
Ami actively engages with her audience through direct messages and comments, ensuring that she connects with them on a personal level. By building a community around her food blog, she fosters a sense of belonging and encourages interaction among her followers. She values the feedback and appreciation she receives from her audience, considering it a memorable and rewarding aspect of her journey.
Ami Joshi's passion for food, combined with her dedication and unique approach to recipe development, has made her a prominent figure in the food blogging community. Despite the challenges she has faced, she continues to inspire others with her culinary creations and shares her love for food through her engaging content. As she strives to achieve new milestones and connect with her audience, Ami remains committed to providing valuable and enjoyable experiences through her food blog.