Blush Wellness Institute, an International Institute with its roots dating back to 1971, has been a prominent name in the field of wellness education. Established as a brand in 1995, the Institute made its way to India in 2000 and later set up its center in Ahmedabad, Gujarat, in 2007. Over the years, the organization has witnessed several changes in leadership, with Dr. Maher Faruqui currently serving as the CEO for Blush Wellness Institute in India (along with other zonal heads and regional heads of state chapters). Alongside the Institute, Blush Wellness Clinics offer a wide range of WellnessTreatment, Seminars, Workshops, and Health programs aimed at promoting Health,Beauty , and overall well-being.
Blush Wellness Institute exists in 50+ countries and 300+ cities ,with an impressive repertoire of over 1000 courses, catering to individuals of all age groups. These courses cover a diverse range of subjects, including nutrition, Dietetics, Psychology, Health, Beauty, and Para-medical Education. The Institute offers short-term, long-term, Diploma, Advance Diploma, Postgraduate Diploma, Master's Diploma, MD Diploma, and even Doctorate courses to meet the varying needs and aspirations of its students.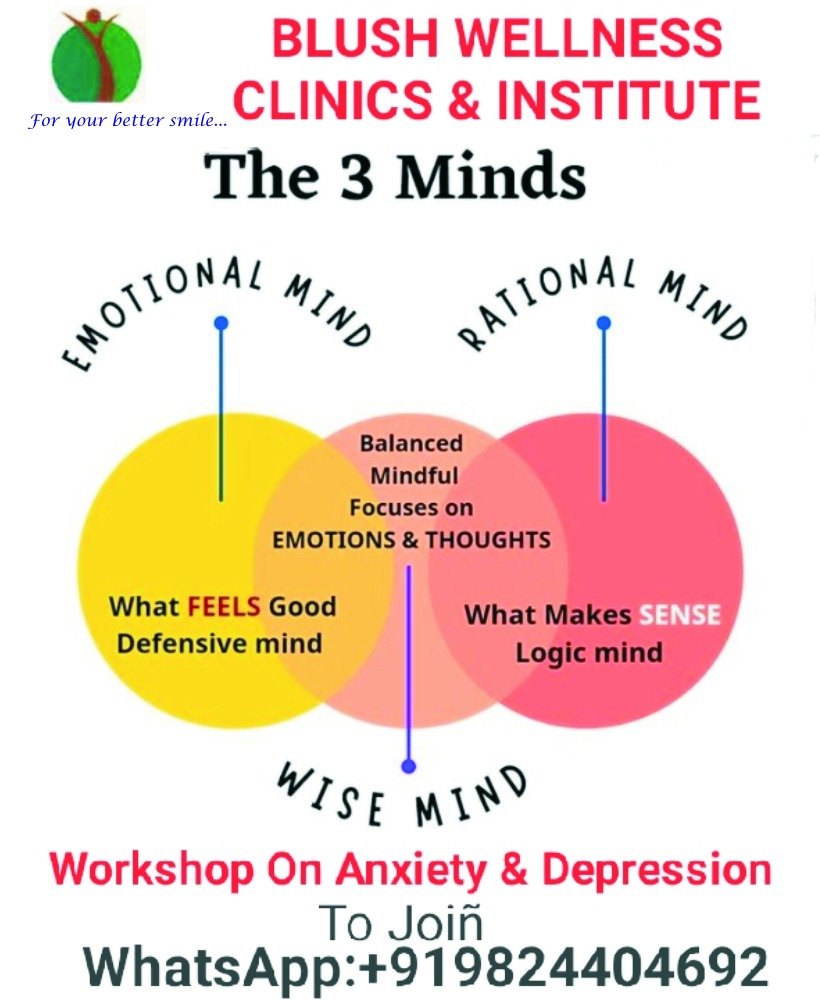 In addition to its comprehensive Course offerings, Blush Wellness Institute also hosts seminars, webinars, and workshops, creating platforms for knowledge sharing and professional development. The institute's dedication to empowering individuals extends to mentoring females, housewives, and home-makers for work-from-home (WFH) careers, providing them with valuable skills and opportunities for personal and financial growth.
Also achieved, Many National and International Awards for Best Education,Best Mentorship of their students,Best Internationally recognised Health & Wellness Institute of Nutrition Dietetics Psychology Nursing and Para-Medical Education.
Blush Wellness Institute recognizes the importance of giving back to society and actively engages in charity work. This commitment to social responsibility serves as a payback to the community, helping to improve the lives of those in need and making a positive impact on society as a whole.
With a rich history dating back to 1971, Blush Wellness Institute has evolved into a renowned international institution in the field of wellness education. Its establishment in India in 2000 and subsequent expansion to Ahmedabad, Gujarat, in 2007 has provided individuals with access to a wide range of courses and programs aimed at promoting health, beauty, and overall well-being. With a focus on empowering women and facilitating work-from-home careers, as well as their active involvement in charitable endeavors, Blush Wellness Institute, continues to make a significant contribution to the wellness industry and the community at large
Whatsapp Number : +447448057712 / +918160277878
Instagram: Blush Wellness Institute & Clinics | Wellness Clinic (@blushwellnessinstitute) • Instagram photos and videos
Facebook : (20+) Facebook
LinkedIn : (14) Blush wellness institute: Overview | LinkedIn